Nimrod XV230
Gareth Rodney Nicholas was the second son born 4th January 1966, the 5th child for his parents, Rodney, and Jean Nicholas. He was born in Redruth, Cornwall and brought up in the nearby town of Newquay. Gareth had three surviving elder sisters Ginny, Kath, and Angela.
Gareth was a talented artist and had the chance to study art at university but chose to join the R.A.F. as direct entrant aircrew, possibly influenced by all three sisters being married to aircrew at that time and having been in the Air Cadets gaining flight experience flying in Nimrod aircraft. He qualified as Sergeant Aircrew AEOp (Air Electronics Operator (Wet (sonics)) in 1985. He served with 42 Sqn at R.A.F. St. Mawgan which was located close to his home town of Newquay and also served on 206 Sqn at R.A.F. Kinloss, Morayshire, Scotland.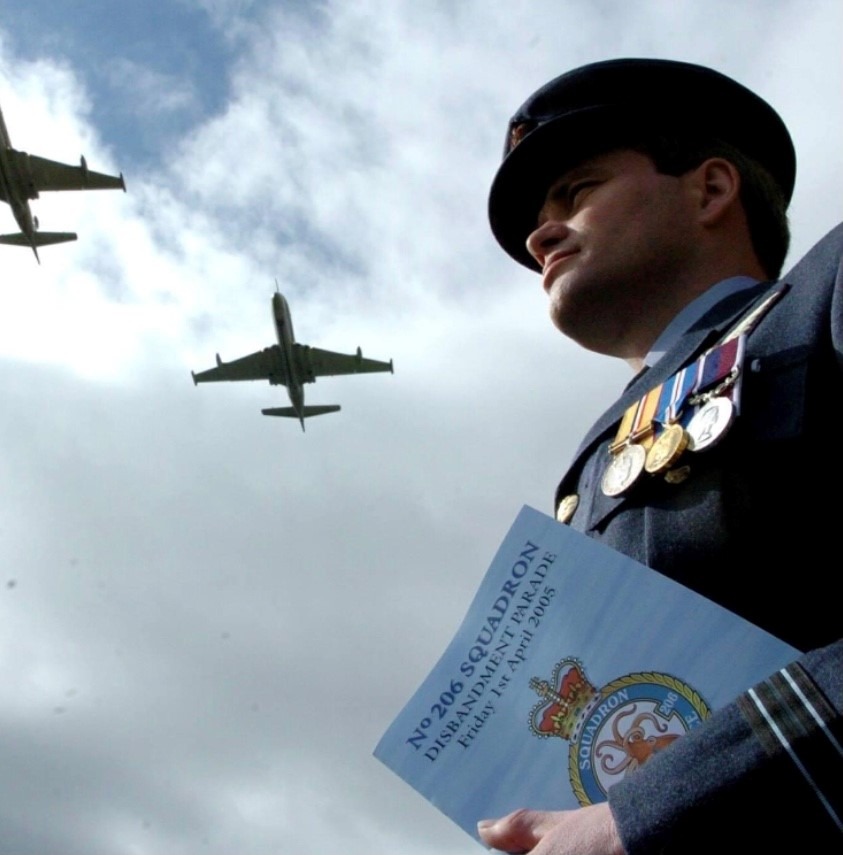 Gareth was commissioned in 2000 as an Air Electronics Officer (AEO) and attained the rank of Flight Lieutenant. He was serving with 120 Sqn crew 3 at R.A.F. Kinloss in Morayshire when the crew were deployed to Afghanistan in the summer of 2006. Whilst the aircraft was being refuelled mid-air on 2nd September, a fire broke out indicating it was in the bomb bay. The crew carried out the drill as per the book to fight the fire. As AEO Gareth co-ordinated the drill and his voice was the last to be heard on the recording of the intercom. The fire was close to the bomb bay but in a position where there was no fire suppressant. This location was next to a fuel tank which then got so hot that it exploded and blew up the aircraft. There were 14 crew on board and all were killed instantly; the biggest single incident of loss of life in Afghanistan.
Gareth left behind his wife Helen and 10 year old daughter Athena. His name is on a wall at the National Memorial Arboretum in Staffordshire. Plaques are on the Newquay War Memorial and on a foot bridge from the mainland to Porth Island; he played there with his family as a child and visited often as a husband and father. The station of R.A.F. St. Mawgan honoured Flt. Lt. Nicholas by naming a street after him.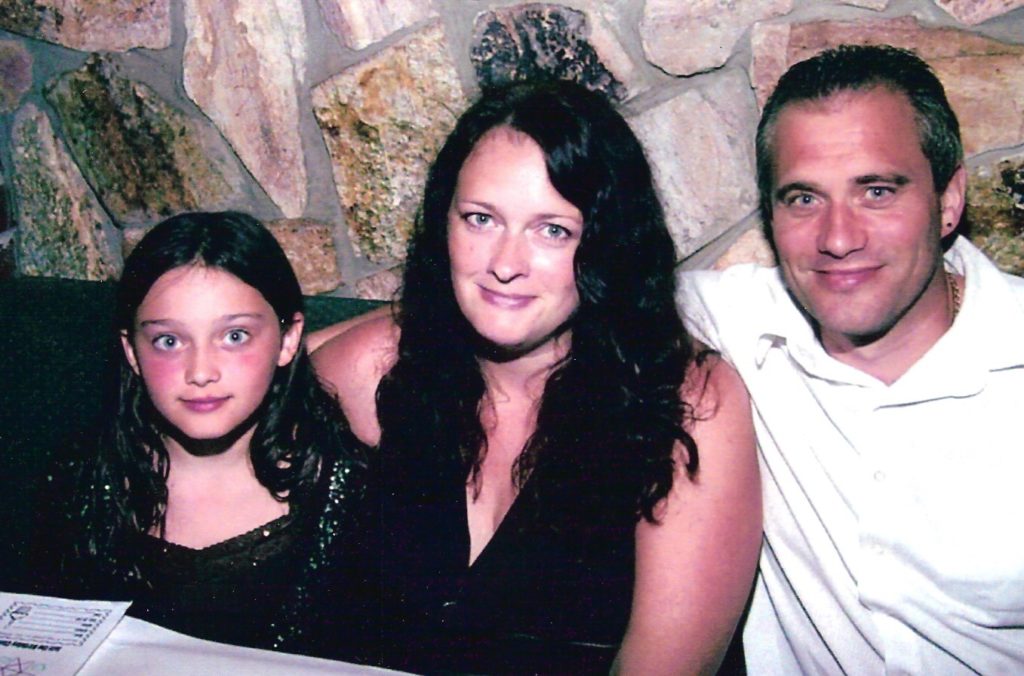 Gareth's stone is Block 5 Column 14 Row 3 and his niece Zoe's is located Block 5 Column 7 Row 4.
Words and photographs courtesy of Helen Nicholas, widow and Jeff Bayne, brother in law.