HISTORY OF BOMBER COMMAND
During WWII, more than a million men and women served, or supported, Bomber Command. Originating in 60 nations across the world, they were united in their efforts to protect the freedom we enjoy today. The service included Aircrew, Ground Crew, Women's Auxiliary Air Force, Auxiliary Air Transport, Auxiliary Transport Services, NAAFI and others.
The majority came from the UK and the Commonwealth, with the remainder from countries as diverse as Peru and Germany (many escaping from the Nazi regime), as well as other European refugees. Their service and sacrifices are remembered in the exhibition.
Of the 125,000 Aircrew who served, 72% were killed, seriously injured or taken Prisoner of War. More than 44% were killed whilst serving, giving the highest rate of attrition of any Allied unit. Each man was a volunteer, and their average age of death was only 23.
The efforts of the RAF Bomber Command significantly changed the outcome of WWII.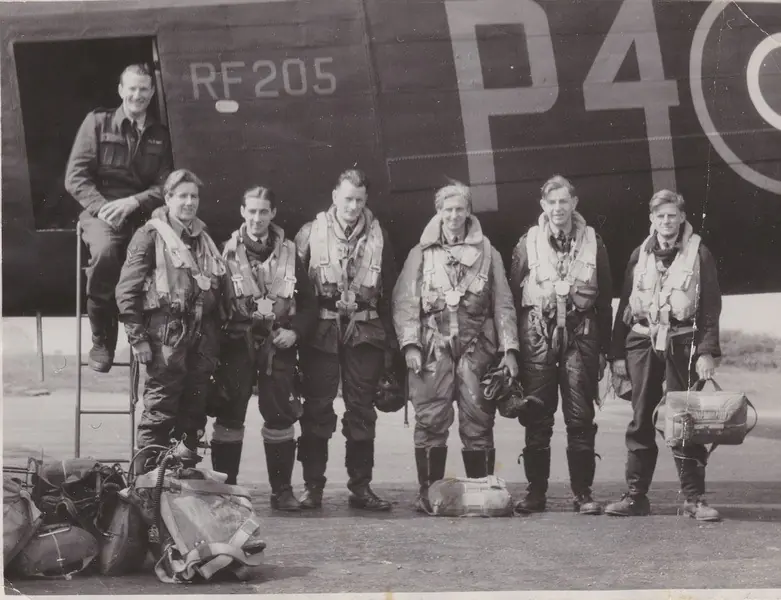 Their bombing sorties did great damage to the Axis powers industrial capacity. So concerned were the Axis powers about Bomber Command's capabilities that they permanently stationed more than 1,000 Luftwaffe aircraft for the purpose of fighting the bombers as well as more than 30,000 artillery pieces.
A million men and women supported Bomber Command on the ground.  Their tasks included engineering, scientific developments, the loading of bombs, air traffic control, plotting, map creation and a myriad of other essential roles.  They too suffered losses and are memorialised on the IBCC Walls of Names.
Bomber Command developed and pioneered new technologies that together with Allied contributions of both men and material allowed a huge expansion of bombing operations after 1942, contributing to the eventual victory in Europe.
It was Bomber Command that delivered the world's first airborne humanitarian mission, Operation Manna, delivering over 7,000 tons of food parcels in 10 days over the west of Holland, where one million people were registered as starving.  They also acted as a vital element to Operation Exodus that saw the repatriation of over 70,000 POW's from internment camps across Europe.
In addition, they proved vital to the boosting of the morale of the Allies.
It is impossible to say enough about what these brave men and women achieved during the war or the price they paid for it. We owe it to them, and to ourselves, to remember them and their stories.
Recognition must also be given to the civilians who suffered as a result of the Command's campaigns.
The Walls of Names carry the names of almost 58,000 men and women who lost their lives whilst serving Bomber Command, the only place in the world where you can bear witness to the sacrifices of this unit. This figure is higher than the number of people serving in today's RAF.
Since its inception, the International Bomber Command Centre has been working with veterans. Thanks to their astounding level of support, their stories have been recorded, and their documents and photos preserved.
KEY FACTS...
Almost a million men and women served or supported Bomber Command during WWII
Over 55,500 men from Bomber Command died in the skies over Europe
Only 30% of those that flew reached the end of WWII without being killed, injured or taken Prisoner of War
Bomber Command crews came from over 60 different countries
Every member was a volunteer
The average age at death was 23
FAMOUS OPERATIONS...
Battle of Britain
Operation Chastise – Dambusters
Operation Taxable – D-Day support
Sinking of the Tirpitz
The Augsberg Raid
Operation Manna – the world's first airborne humanitarian mission
Operation Exodus – the repatriation of over 70,000 POWs