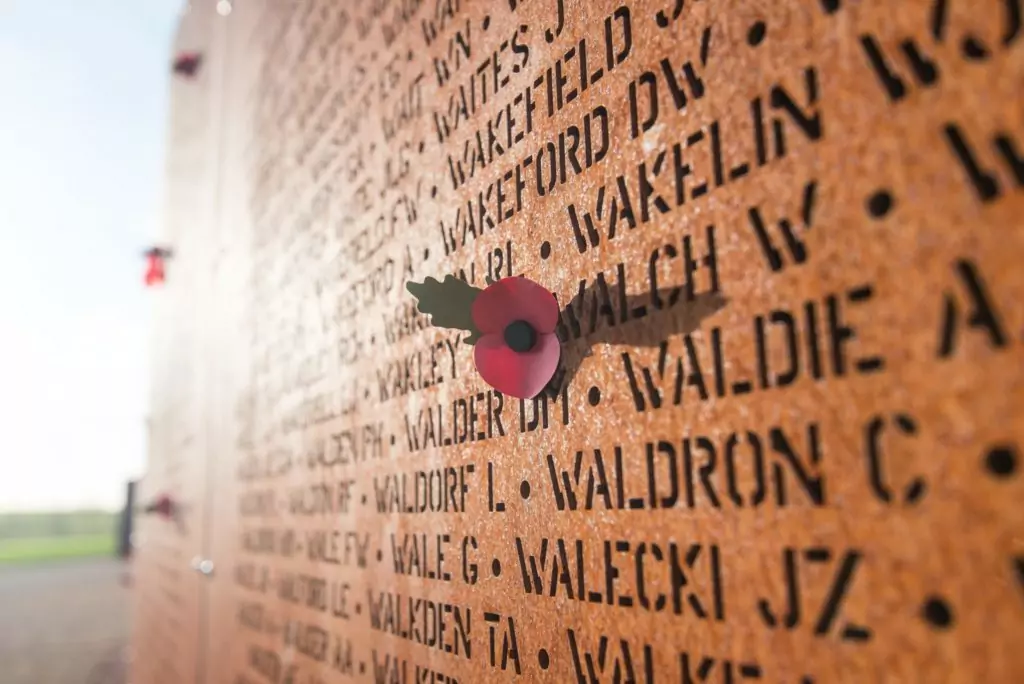 ABOUT THE THE INTERNATIONAL BOMBER COMMAND CENTRE
The International Bomber Command Centre (IBCC) has been created to provide a world-class facility to serve as a point for recognition, remembrance and reconciliation for Bomber Command.
Lincoln has been chosen for the site as it provides a central point for all 27 bases that earned Lincolnshire the title of 'Bomber County'.
Lincoln's Cathedral provided a landmark for crews both leaving and returning from missions and, for those who failed to return, the Cathedral was often their last image of home. The county housed over a third of all the WWII Bomber Command Stations, making it the ideal home for this commemoration of the bravery of the men of Bomber Command.
The IBCC provides one of the most comprehensive records of Bomber Command in the world and will ensure that generations to come can learn of their vital role in protecting the freedom we enjoy today.
SEE AND DO
One of the UK's tallest war memorials
The names of every individual who lost their lives in Bomber Command in WWII
Three interactive and immersive exhibition galleries
Two landscaped Peace Gardens
Free tours of the Memorial and gardens with experienced guides
Visit the Hub Café with its delicious range of locally sourced food and drink
Follow our interactive trails using the free IBCC app
DISCOVER
What it was like serving as Aircrew, or providing support to Bomber Command
What it was like to take part in an operation
What it was like to be involved in a bombing sortie
The story of the civilians building the planes
The impact of the raids on the targeted populations
The debates in the War Cabinet about the wisdom of campaigns
The struggle for recognition by those who served Bomber Command