The IBCC provides a world-class facility acknowledging the efforts, sacrifices and commitment of the men and women, from 62 different nations, who came together in Bomber Command during WWII, as well as the stories of those who suffered as a result of the bombing campaigns and those whose survival was guaranteed by the humanitarian operations of Bomber Command.
Enhance your students studies of the Second World War or Local History with a visit to the IBCC. Our facilitated schools sessions will enable your students to develop their skills in historical enquiry by discovering first hand stories, unique artefacts and state of the art interactives.
We were recently awarded the Sandford Award for Heritage Education 2018 on the strength of our Learning Programmes. The 2018 Sandford Award citation reads:
The International Bomber Command Centre has certainly "hit the ground running" with the education programmes that they offer. The focus that runs throughout the programmes of Remembrance, Recognition, Reconciliation ensure that the activities that they offer are engaging, thoughtful, informative and inspiring. This is a visit that every student, regardless of age,gender or preferred learning style, will enjoy and at the end of the visit will understand the impact of Bomber Command on everyone involved on all sides.
Please scroll down to the bottom of the page to download more infomation about our schools offer including- a risk assessment, FAQs, workshops and pre/post visit activity ideas.
Contact Emily our Learning Officer to book your visit at emily@internationalbcc.co.uk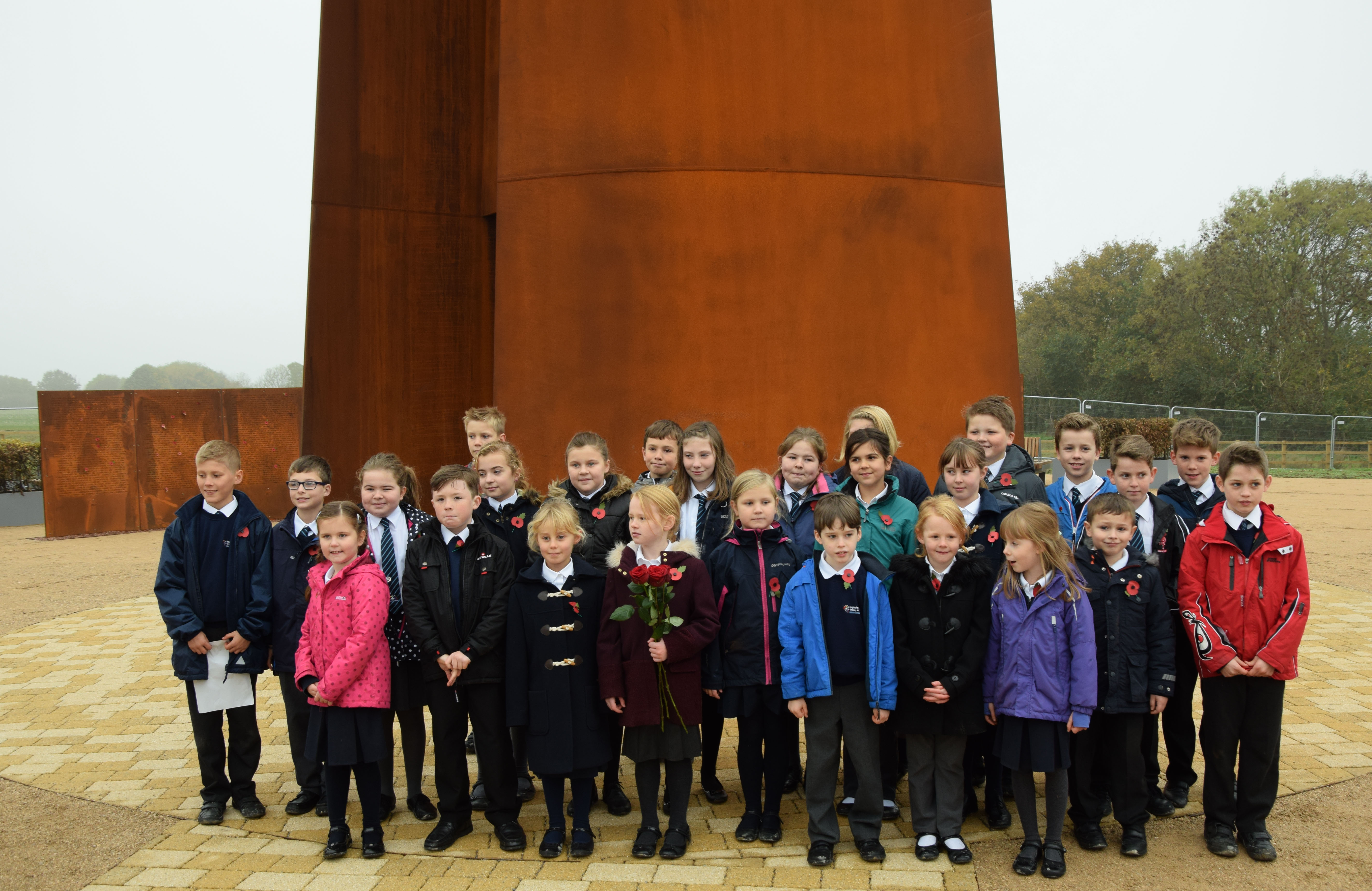 LEARN
Discover what it was like to be on a bombing sortie with our immersive experience
Be a member of an operational Aircrew with our interactive aircraft table
Build a plane puzzle – can you beat the clock?
Find out about the role of women in WWII
Travel the world with the 62 nations who served in Bomber Command
What did children do during the war?
Learn about navigation and how it was used
Hear the stories of the people who were there
DISCOVER
What it was like serving as Aircrew, or providing support to Bomber Command
What it was like to take part in a operation
What it was like to be involved in a bombing sortie
The story of the civilians building the planes
The impact of the operations on the targeted populations
The debates in the War Cabinet about the wisdom of campaigns
The struggle for recognition by those who served Bomber Command