The IBCC volunteers have been an essential part of bringing this project to life.  We believe volunteering should be a two way partnership and that our volunteers will enjoy and benefit from being a part of a project that is making history.
Whether you are based locally, elsewhere in the UK or internationally there is a part you can play in making this project a reality.
If you are interested in volunteering as part of your Duke of Edinburgh Award, we have do have placements available. These are allocated on a first come, first served basis.
Please contact the Learning Team directly to discuss further volunteering at the centre as part of your Duke of Edinburgh Award.
It has opened up a whole new circle of good friends, all of like mind. We also learn from each other too, as we all have different backgrounds and skills to bring to the IBCC. We love being a part of the team, and seeing the progress and successes, in particular the education of the young people with schools and families who are amazed at what they learn and seem to really enjoy repeated visits to the Centre. I'll never stop volunteering as it's a part of my life now and being able to meet and spend time with our brave Veterans is truly a privilege.
REGISTER AS A VOLUNTEER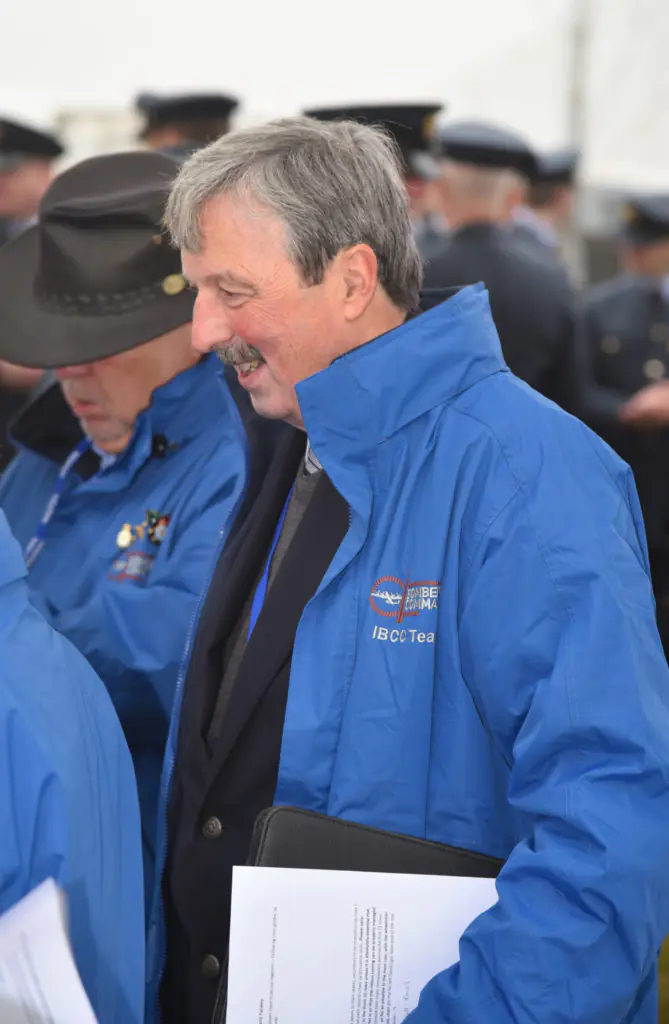 VOLUNTEER ROLES
The types of work individuals and groups can get involved with is wide ranging and enables people with differing skills, hobbies and interests to be involved in making history.
To find out more about the different roles, please click here.
---
In the past I have done voluntary work in various
capacities, but I can say without doubt that
volunteering at IBCC is the most rewarding and
fulfilling experience of my life.
I have been a volunteer at IBCC for the past 5 years,
both in an Archive role and front of house/reception
and shop. As a 'fit' retiree I find the time I spend at
the centre mentally rewarding, meeting with staff,
volunteers and, of course, visitors. It is good to talk
with anyone who has a connection with the centre,
be it as a veteran, a veteran's friend or relative or just an interested visitor. You can be talking with a 90 year old veteran one day or a teenage grandson or granddaughter the next.
The team of volunteers, in my opinion, are all
committed to the ethos of what we stand for and the
backgrounds and experiences they bring never fails
to impress me, especially as I have a non-military
career behind me.
TRAINING
The IBCC provides training for many different aspects of volunteer work.  From an array of archival tasks to tour guiding, training is provided by experienced staff members or external agencies.  For some roles training can also be delivered online using instructional videos and downloadable documents.
WHO GETS INVOLVED?
We have a great variety of people and groups getting involved with the project, they are all playing a key part towards it's continuing development, so whoever you are, whatever your skills, wherever you live and however much spare time you have, please come and join the IBCC Family.
REGISTER AS A VOLUNTEER
SOCIAL LIFE
Each year we run a number of events for our volunteers.  These provide a great opportunity to meet up with other volunteers and make new friends.
We also run a programme of visits to other heritage and aviation centres across the county.
We also produce a volunteer newsletter which come out quarterly, which contains news about the project, case studies from our volunteers and details of forthcoming events.