51 Squadron is one of our local units here in Lincolnshire, and currently operates out of RAF Waddington, just a few miles south of the International Bomber Command Centre, flying the 'Rivet Joint RC135W' aircraft.
During the war it was a Bomber Command Unit assigned to No 4 Group and operating out of various airfields in Yorkshire, including RAF Linton-on-Ouse, RAF Dishforth and RAF Snaith, flying the Whitley and then the Halifax Bomber.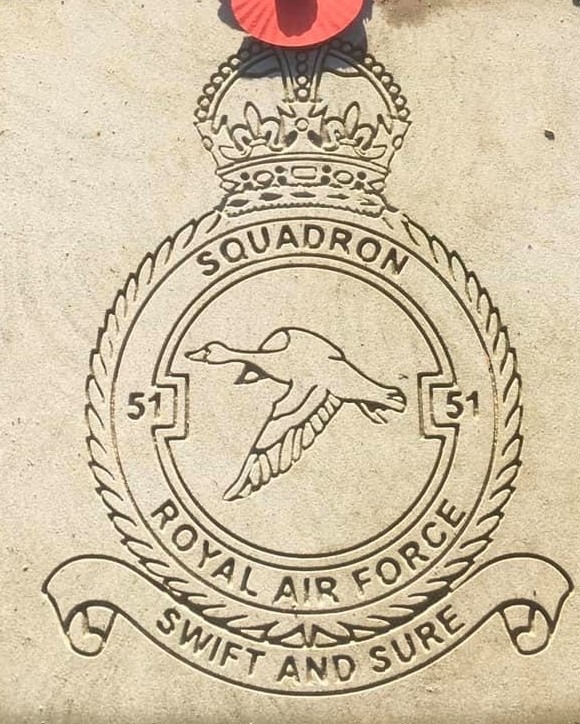 Born on the 10th December 1914, Porokoru Patapu Pohe, (known as John or Johnny) grew up on his parents farm in Taihape, New Zealand.  After finishing school he worked on the family farm and served two years in the Territorial Army with the Manawatu Mounted Rifles. In 1939 he volunteered to join the RNZAF, and was eventually accepted for pilot training. On the 18th January 1941 Porokoru was awarded his flying brevet, and thus became the first Maori pilot in the New Zealand Air Force. Like many of his compatriots he travelled to Canada to undergo advanced training under the British Commonwealth Air Training Plan, before finally arriving at No 10 OTU at RAF Abingdon in May 1941, to convert onto the Whitley.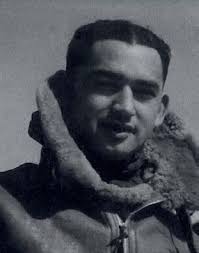 It was whilst flying a Whitley on the 21st July 1941, on a bombing raid near Paris, that he earned the distinction of being the first Maori to bomb a target in occupied Europe. On the 24th August 1941 Porokoru was posted to 51 Squadron and was promoted to Flight Sergeant in October that year. The following February he piloted a Whitley which dropped paratroopers on a radar station near Le Havre. This daring raid called Operation Biting or perhaps better know as the Bruneval Raid, was mounted to try and capture and dismantle a German radar called  'Würzburg'. This radar controlled anti aircraft and searchlight batteries, whilst also directing nightfighters into the bomber streams, so any countermeasures that could neutralise it, would be very useful. So the aim of the raid was to return sections of the radar, including some of the electronics back to the scientists in Britain, so they could get a better understanding of the inner workings of the system, and advances in German Radar technology. To help with this, they also brought back a German Radar Technician, all the equipment was taken down to the local beach where a Royal Navy landing craft collected the assault teams, transferred them to motor gunboats for the journey back across the Channel.
On completion of his operational tour Porokoru was posted as an instructor to No 24 OTU at RAF Honeybourne flying the Wellington. In March 1943 he survived a crash when the wing of his Wellington caught fire. Requesting a transfer back to operational flying, he converted to the Halifax bomber at No 1663 Heavy Conversion Unit at RAF Rufforth, before he and his crew rejoined No 51 Sqn, which was now based at RAF Snaith. Within two days of joining his old squadron, he was tasked to fly against Hannover. On the night of 22nd September 1943, in aircraft JN901, they were hit twice by anti aircraft fire over the target area and had to limp for home. Such was the damage to the aircraft that they were forced to ditch in the English Channel, but at least all the crew survived. For two days they huddled in the dinghies before a German spotter plane sighted them and directed a German vessel to pick them up, thus Porokoru and his crew became Prisoners Of War.
Porokoru eventually arrived at Stalag Luft III near Sagan in October, but by 1944 he was actively helping to construct tunnel 'Harry',  that would shortly see prisoners try to make a bid for freedom, in what is famously called 'The Great Escape'.
On the night of 24/25th March 1944 in the depths of a real bad winter, seventy six POWs managed to escape through tunnel 'Harry' before a guard patrolling outside the perimeter fence noticed the next man attempting to emerge from the tunnel. When the Germans discovered the escape, they put into action a well rehearsed manhunt. Porokoru and his companion Al Hake, an Australian Spitfire pilot, who were both suffering with frostbite in their feet, were captured by a local patrol and handed over to the Gestapo at Görlitz prison. On the 30th March, Gestapo officers collected six prisoners including Al Hake and Porokoru, they were driven away and never seen again. On Hitler's orders fifty of the escapees were executed, they were chosen from different nationalities to send a chilling message back to the camps. Of the original seventy six to escape, fifty were executed, twenty three were returned to POW camps and just three managed to escape, one landed in England, two managed to seek refuge in Sweden.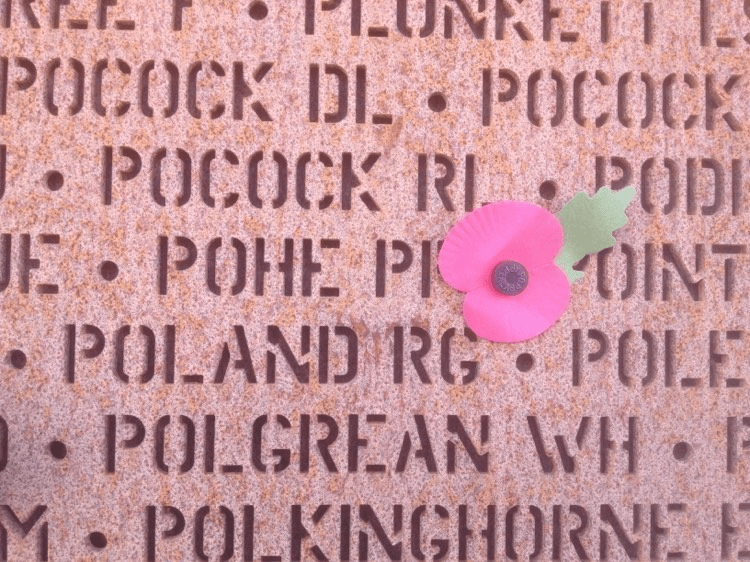 Originally cremated and buried at Sagan, Porokoru is now buried in Poznan Old Garrison Cemetery. At Sagan close to the where Stalag Luft III was located, there is a memorial to 'The Fifty'. Post war investigations saw a number of those guilty for the murders, tracked down arrested and tried for their crimes.
Flying Officer Porokoru Patapu Pohe RNZAF was Mentioned in Dispatches with the citation "In recognition of distinguished service and devotion to duty". He is remembered on Panel 227 of the Memorial Walls here at the International Bomber Command Centre. Below is an entry from Fg Off JSB Tyrie's Stalag Luft III diary, which remembers those executed during 'The Great Escape'