Charles Eade Lutwyche was the son of Harry and Florence Maud Lutwyche; husband of Winifred Mary Lutwyche, of Sutton-on-sea, Lincolnshire.
He was a Navigator in 25 O.T.U. based at R.A.F. Finningley, Yorkshire.
In the words of his son, David – "I never knew him really since I was just 1 year old when he was 'killed on active service' in 1942, one of the 8000+ who were killed in flying or training accidents during WW2. My mother died of cancer in 1949 and I was sent away to boarding school/orphanage funded by the RAF Benevolent Fund. It has taken me some time to track down and draw up Dad's service record.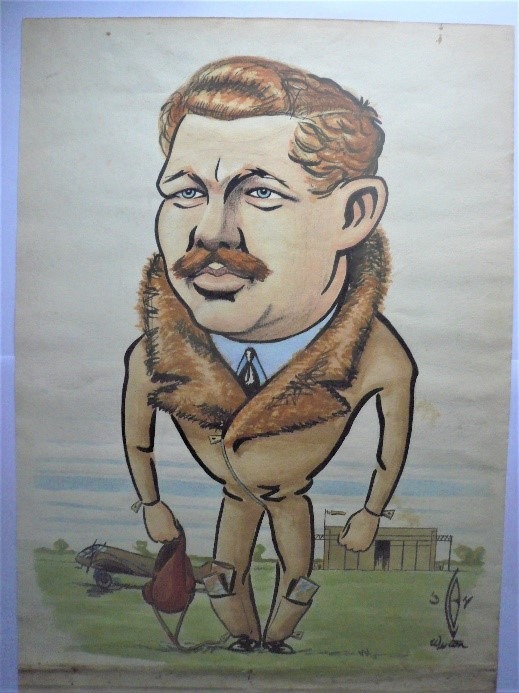 1939 RAF Wyton
The Ginger Baron 114 Sqd
He left school at the age of 16 and was accepted for an apprenticeship at RAF Halton. I have several photos of him during his time there, copies of which I have sent to the archivists at the Trenchard Museum. Given the chance to switch to flying duties he joined Bomber Command when it was formed in 1936 and was eventually assigned to 114 Squadron after training as an Air Observer.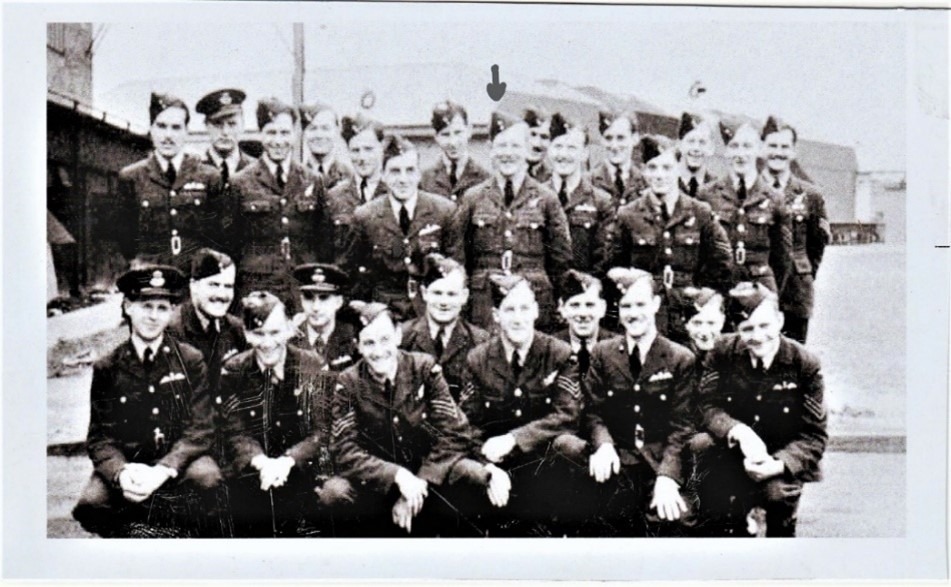 114 Squadron 1941
By 1939 he had been promoted to Sergeant and trained as a Bombing Leader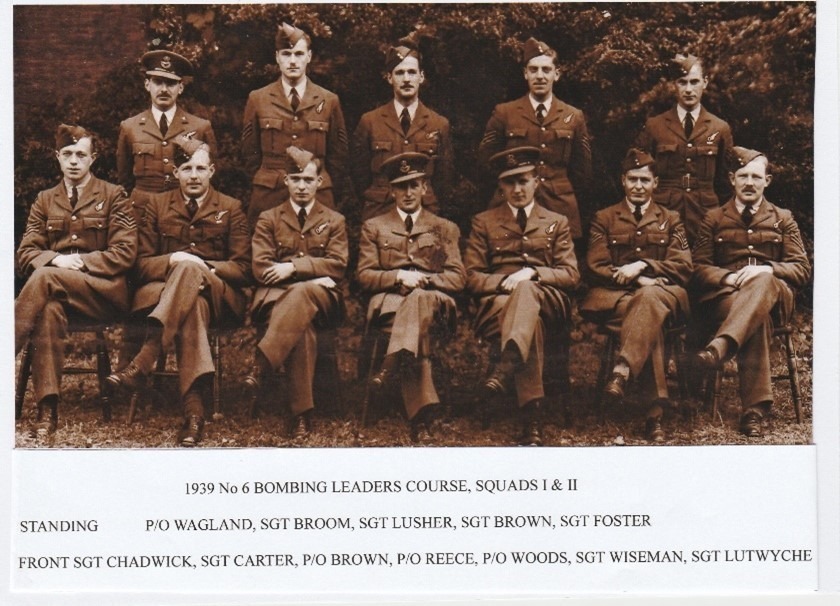 After the war started he went out to France as a member of the Advance Air Strike Force (AASF, BEF) but ended up stationed in Perpignan, France before returning to the UK.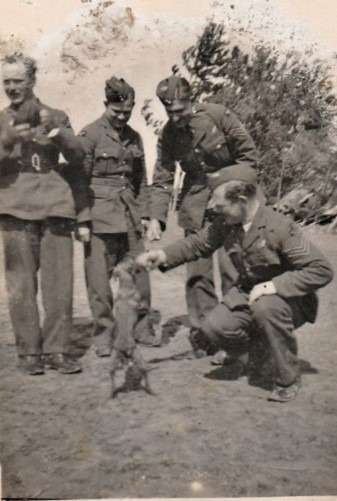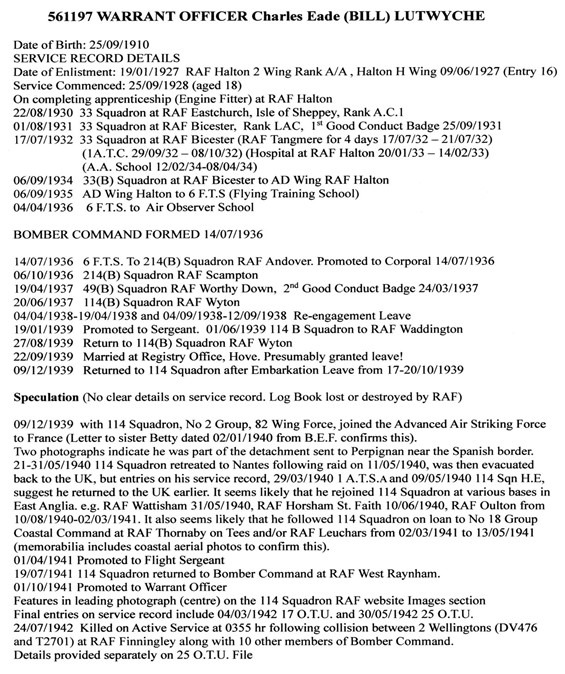 Just where he was stationed on his return is uncertain but after promotion to Warrant Officer in 1941 he attended two O.T.U. assignments the last of which (25 O.T.U. 30/05/1942) led to his death at the age of 31, along with 10 others, in a tragic training accident."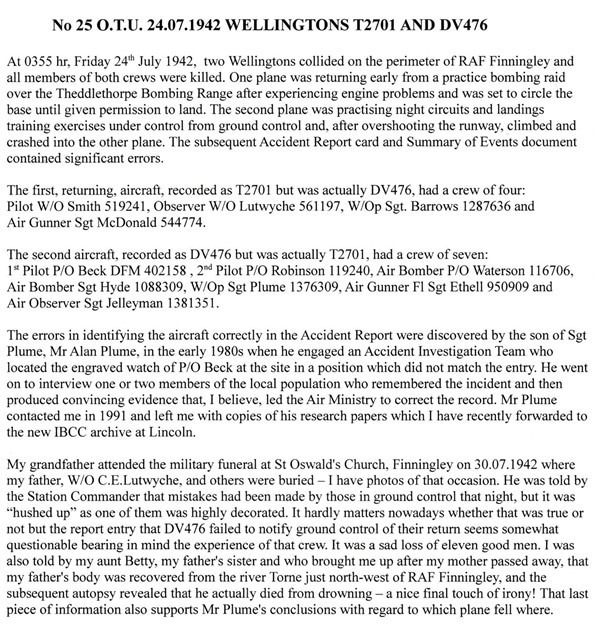 Charles is buried at Finningley (Holy Trinity & St Oswald) Churchyard Extension. Row B. Grave 5. The inscription reads "My beloved is mine and I am his".
His name is commemorated on IBCC Panel 65 and Ribbon 0261.
Words and photographs courtesy of Charles' son, David Lutwyche.
Search the Blog Space for other stories