A Passion for Memorials – From a very young age, I have always had an interest in the exploits of Bomber Command and during my thirty-year long RAF Career I was fortunate and privileged enough to have both served on several former Bomber Command airfields and also a former Bomber Command Sqn itself. Even more so, I had the unique privilege of meeting several veterans and listened to their stories with great interest. Of note, Wherever I have been posted to, my "library" of Bomber Command related books always came with me and for "inexplicable reasons" has always expanded in the process!
Some ten years ago, I was based at RAF Benson, Oxfordshire, serving on 78 Sqn (a former 4 Whitley and later Halifax Sqn of 4 Gp Bomber Command) Towards the end of my three-year tour, I re-read Martin Middlebrook's epic work "The Nuremburg Raid" and concurrently also became aware of the existence of a memorial to a Halifax that crashed in the Chilterns Hills with the loss of all its crew on its return from the infamous raid of the night of 30th – 31st  March 1944.
Noting that the location of this memorial was less than thirty minutes away from Benson, on my next free week-end I drove to the site with the intention of just visiting it.  There then followed at least an hour of wandering aimlessly round in varying sized circles in the depths of Cowleaze Wood before I literally stumbled onto the memorial. Pausing to read the names and remember the seven crew who died at this site, I simply decided to take a couple of photos of it . . .
This specific aircraft, 51 Sqn Halifax LW579 MH-V, was the last of no fewer than six Halifax's lost by 51 Sqn on this Op. As it turned out it appears that this aircraft was highly likely to be attempting to make an emergency landing at Benson when it was lost.
On return to Benson, I then wondered just how many other Bomber Command memorials existed in the local area. After several hours of pre planning routes and researching each of the individual back stories, I began to venture out again on subsequent weekend to visit increasingly more memorials sites. Fairly rapidly, one memorial became two, and after ten years of work on the subject, several memorials eventually became an awful lot more!
For information on the crew of LW579,  please click here
To read more about Tony's search and some of the stories behind the memorials see our Blog Space
Main image:
Memorial Stone in Cowleaze Wood, on the Buckinghamshire / Oxfordshire county boundary remembers the crew of 51 Sqn Halifax LW579 MH-V who were killed here on the night of 30-31/03/44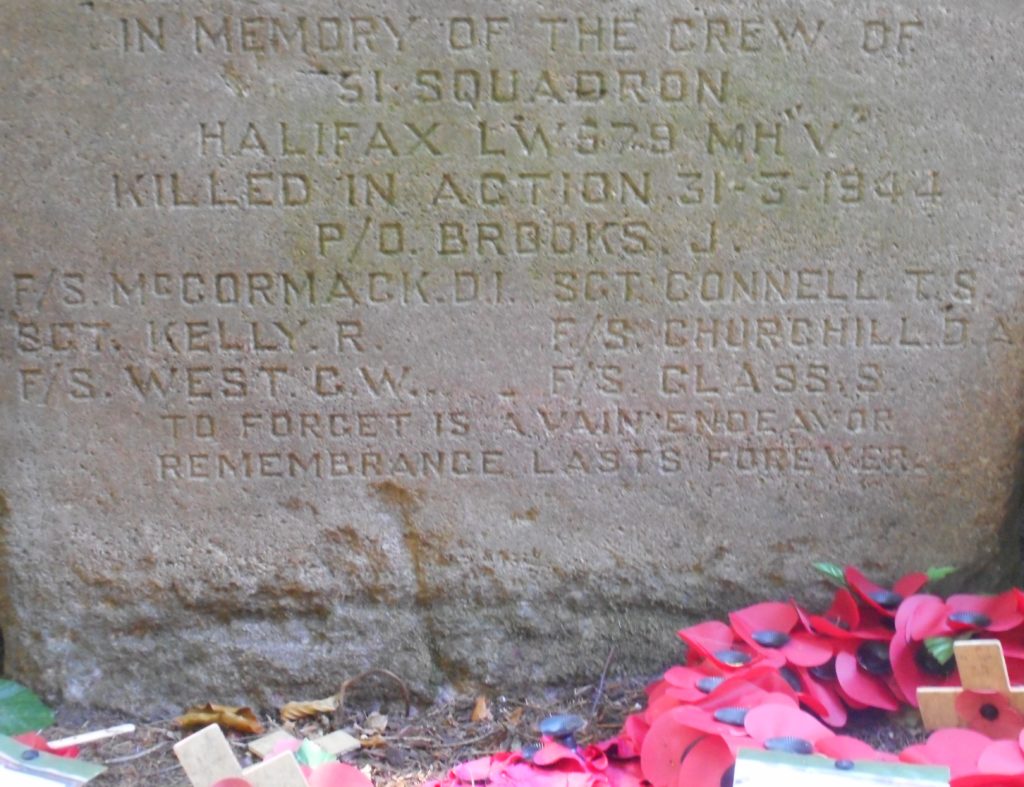 This was the first memorial I visited in 2010. These particular images were taken during a return visit in 2019 – and I managed get lost on the second visit as well!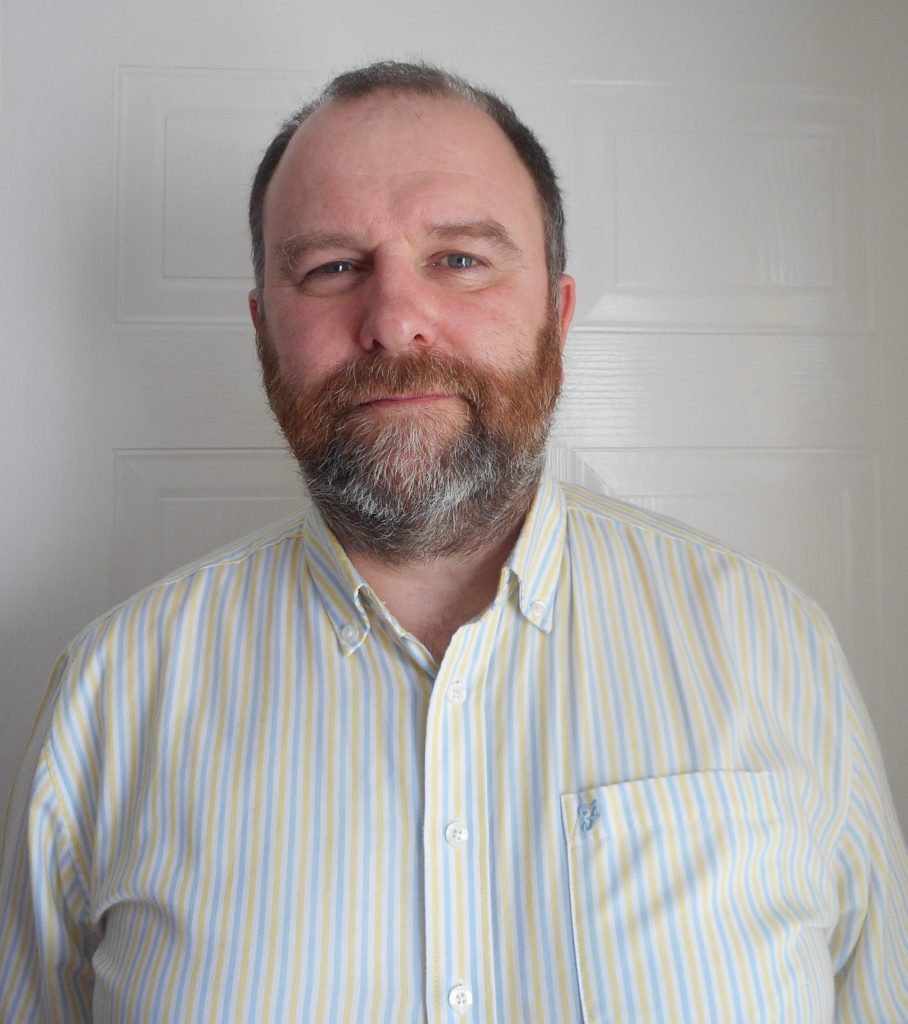 Tony Hibberd, IBCC Memorials Archivist