MICHAEL (TAFF) THORNE – 12 JULY 1933 – 9 JULY 2019
Michael was born in Sheffield St Hospital, Strand, London in the parish of St Martins on 12 July 1933 and was baptised 'Michael Harris-Thorne' at St Mark's Church, Tellington Park, London on 27 August 1933.
Due to his Fathers job he went to live in South Wales, initially with his grand parents and then with his uncle and aunt who eventually adopted him in July 1942. From that point onward he was known as Michael Thorne or more commonly by his RAF comrades as 'Taff' despite him actually being a cockney!
In his youth Michael attended Craig-Ry-Eos Infants school, Penygraig then Tai Junior Boys school and then The Rhondda County Grammar School for boys. He became a student at University College Cardiff but left after 2 years – not that unusual but at the time he left he was only 19 having started University at 16 years old.
He joined the RAF in August 1952 and served as an Air Signaller later converting to Air Electronics Operator.
Michael married Jean Anne Lander 10 August 1957 at Bethany Chapel Penygraig and had a son David Edward and a daughter Sarah Alison. Jean sadly died in 1975.
In 1976 Michael moved to Cornwall to serve on 42 Sqn. It was during this time he met and married Frances Mary Shazell and the family immediately grew as Michael took on the role as stepfather to Fran's 2 daughters Lorna and Jacquie. Fran is part of a large and proud Cornish family and just as Michael had morphed from a Cockney to a Taff in his early years, he quickly changed his spots again to become more Cornish than the Cornish.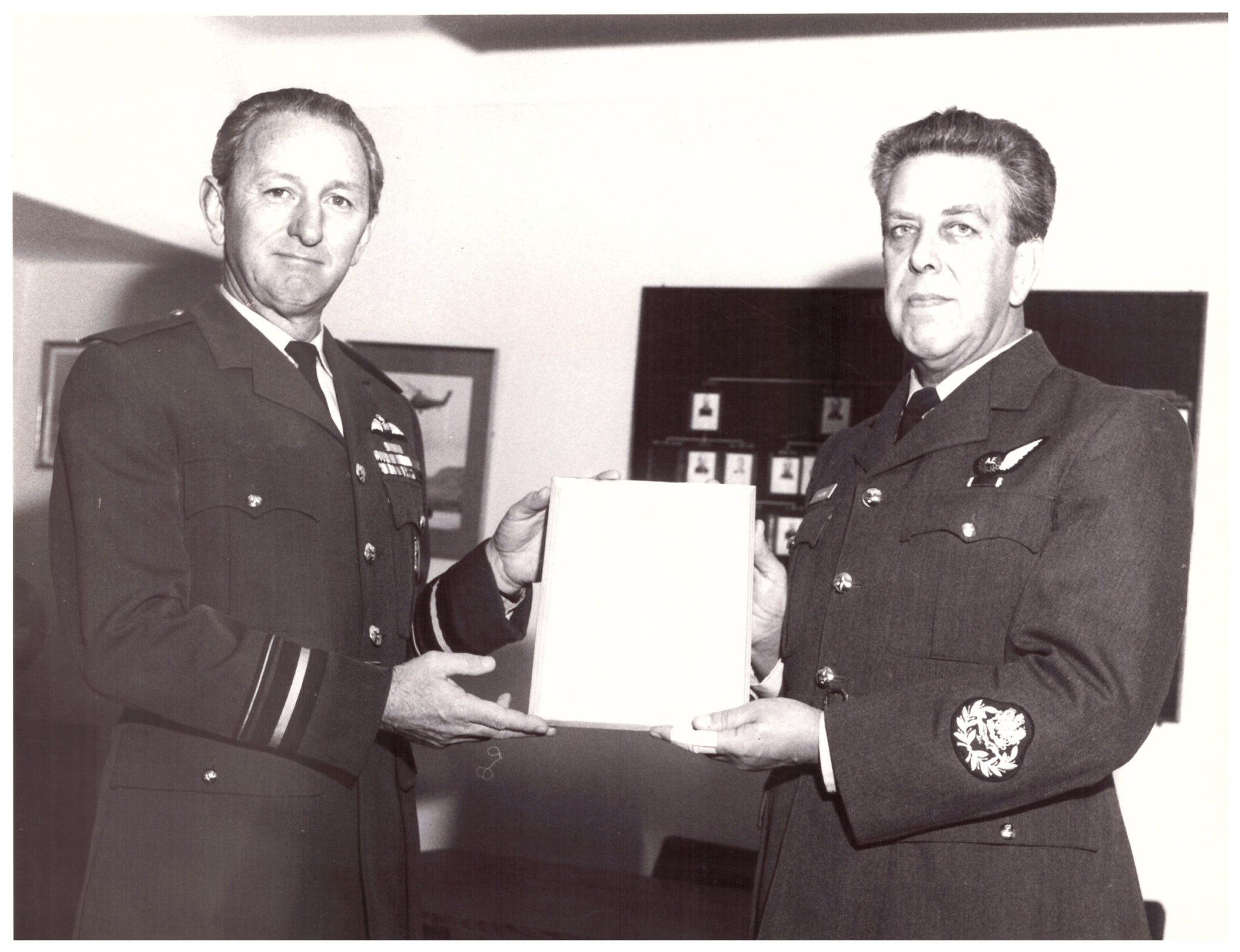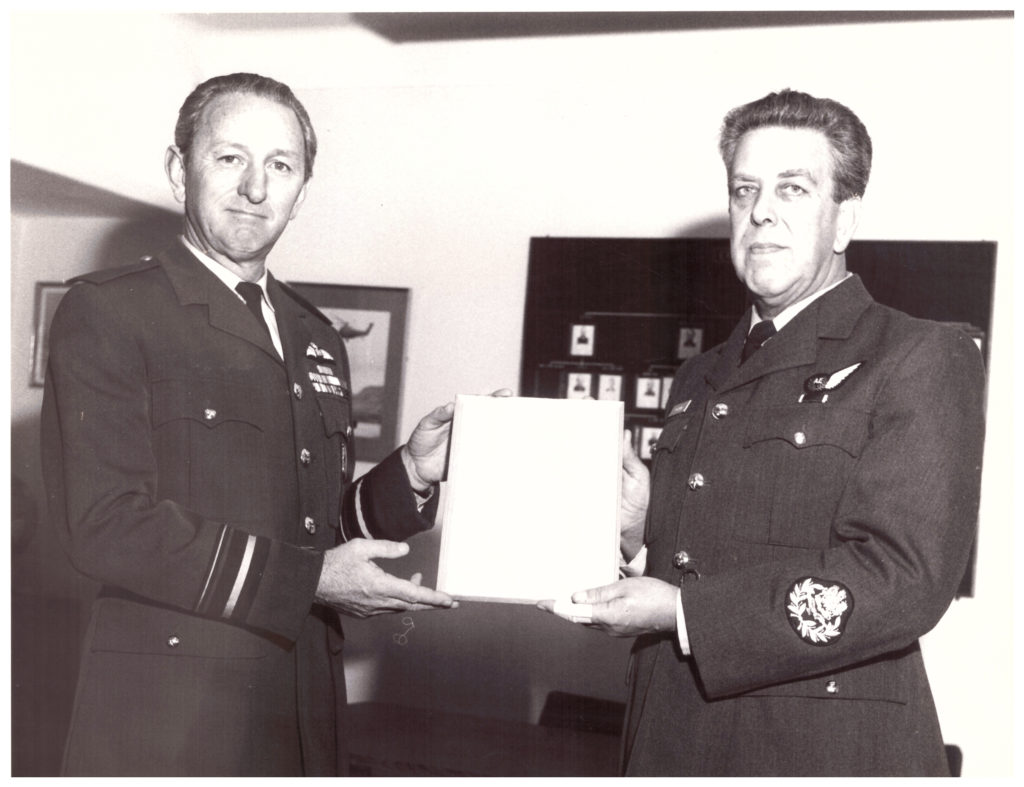 A big part of Michael's life was his Service to the Country in the Royal Air Force. The following are some of the extracts from his Valedictory Letter:
During his 36 years' service Mr Thorne amassed more than 7,500 hours flying time and progressed through the ranks achieving the rank of Master Air Electronics Operator (Warrant Officer) in July l970. His roles included:
Coastal Command – Flying Lancaster, Stirling and Various marks of the Shackleton. He was a qualified Air Gunnery Instructor.
 Transport Command – Flying Hastings, Britannia and Comets 2 and 4.  During this tour with 216 Sqn he was assessed as being Well Above the Average and was selected to be on the Very Very Important Person's Flight which was tasked to fly Royalty and other dignitaries around the world.  This included Harold Wilson and the team that negotiated the UK entry into the Common Market.  A highlight for his children was when he flew the television Blue Peter team to Singapore for which he got a Blue Peter Badge and was seen on TV.
Bomber Command – Training pilots to fly the nuclear armed Vulcan bomber at RAF Finningley.
Training Command – Instructing young aircrew both in the classroom and in the Varsity aircraft whilst airborne. In this role he was assessed as having considerable experience as and was assessed as an A2 instructor, well above the average.  He then served on the Command Examination Board at RAF Cranwell where he set and marked exams for all aircrew specialisations.