HUDSON FK790 MA-6, 161 SQUADRON, 5/6 JULY 1944
Gibraltar Farm, known as RAF Tempsford was home to the Special Operations Squadrons, including those who were part of the Dutch BBO (Bureau Special Assignment. From here they could drop in supplies and persons to help the local resistance in the occupied Low Countries.
A month on from the D-Day landings in Normandy, resistance groups across Europe were busy with any means to assist the Allies and hinder the German forces. Special Operation FIVES 1 was to parachute four Dutch agents, in teams of two, behind enemy lines and join the local resistance.
It was bright moonlight when Hudson FK7901 MA-R flew low to avoid radar over the North Sea towards Nijkerk, Holland. Radio silence was observed on the journey, but the Germans knew they were coming. A miscommunication meant that the night fighters in the area never got the order not to shoot the aircraft down; the German hierarchy wanted the agents alive to question about their activities and connections. It is not known how the Germans knew of the aircraft and its cargo. The aircraft crashed at Ijsselmeer, near Makkum, Holland.  All the crew and agents were killed.
Crew and passengers: (see more on the Losses Database)
NAVIGATOR                       FO  Kenneth Bunney                                      136328                    IBCC Panel 138
REAR GUNNER                  SGT Eric Eliot                                                 771810                      IBCC Panel 160
PILOT                                    FL  John Menzies DFC                                    108868                  IBCC Panel 211
WIRELESS OP                     SGT Dennis Withers                                        1737508                 IBCC Panel 268
AGENT                                  Jan Bockham (Codename Halma)                                                IBCC Panel 132
AGENT                                  Pluen Verhoef   (Codename Raquet)                                            IBCC Panel 257
AGENT                                  Pieter Jacob Kwint (Codename Fives)                                         IBCC Panel 195
AGENT                                  Johannes Walter  Bockma (Codename Bowls)                           IBCC Panel 259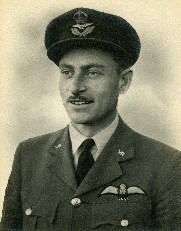 Pilot, FL John Menzies was the son of John Menzies, of the business empire of that names. He was aged 28 when he was lost, and his body wasn't found until 1997 and upon identification he was buried with the rest of the crew.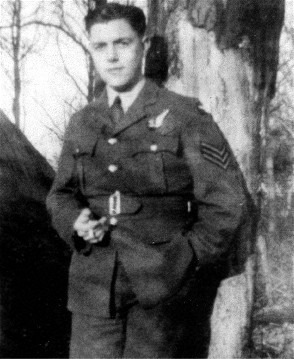 Sergeant Dennis Withers was the youngest member of the aircrew and been married just three weeks previous.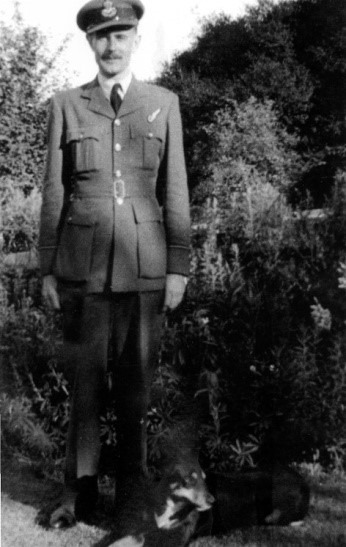 FO Kenneth Bunney was born 1913 in Lewisham, south London. He had already completed two tours (62 sorties) and served with Air-Sea Rescue when he was lost.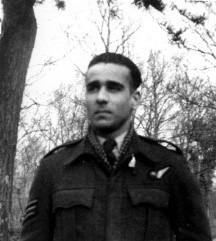 Sgt Eric Eliot, at 32, was the oldest member of the crew and had an eight-year-old son. He had served at RAF Karachi, before being posted back to England.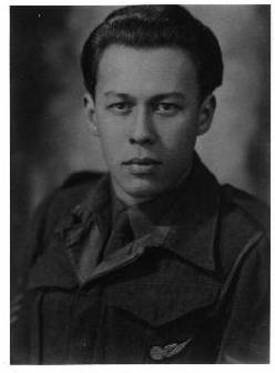 Agent Johannes Walter was born in East Java, Indonesia and had served in the Dutch Navy before joining the Dutch BBO. He was married and his wife was expecting when he was killed.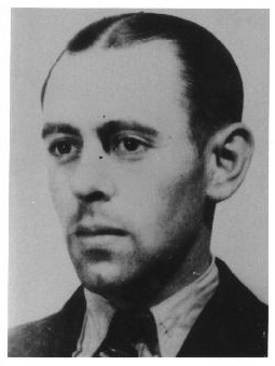 Agent Pluen Verhoef had escaped Holland when it became an occupied territory and had made his way to England. He served in the Dutch Army before joining Special Operations and then Dutch BBO.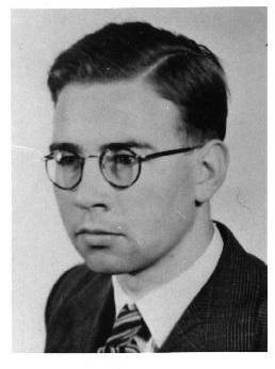 Agent Pieter Kwint had escaped Holland after refusing to swear a German oath of loyalty. He travelled via Paris and France, but was arrested in Spain, only being released in March 1944. The Dutch Consulate put him on a boat bound for Liverpool.  He was interrogated and asked to join SOE, and to return to his home country. After completing his training, he was given the rank of Second LT, just three days before his death.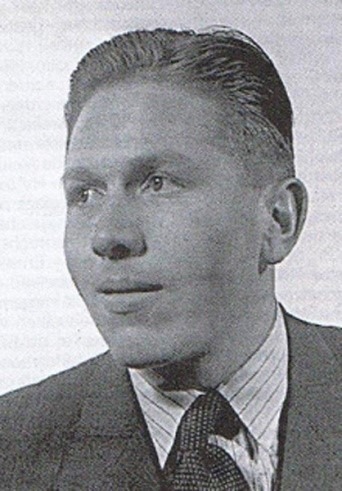 Agent Jan Bockma was the son of a resistance leader. He had travelled to England in 1942 via Spain and the French Foreign Legion. He had served in the Dutch Navy before joining SOE.
(All photos courtesy of 161-squadron.org)
Read more blogs in our Blog Space