Home on the Hill
Home on the Hill: The IBCC at Canwick Hill in Lincoln is the home for all our lost Bomber Command loved ones…..58 thousand of them, all shown on the Walls Of Remembrance. But what we know about their lives is just a drop in the ocean – or perhaps I should say – a star in the sky. This is just a small contribution to eight of those brave young men…..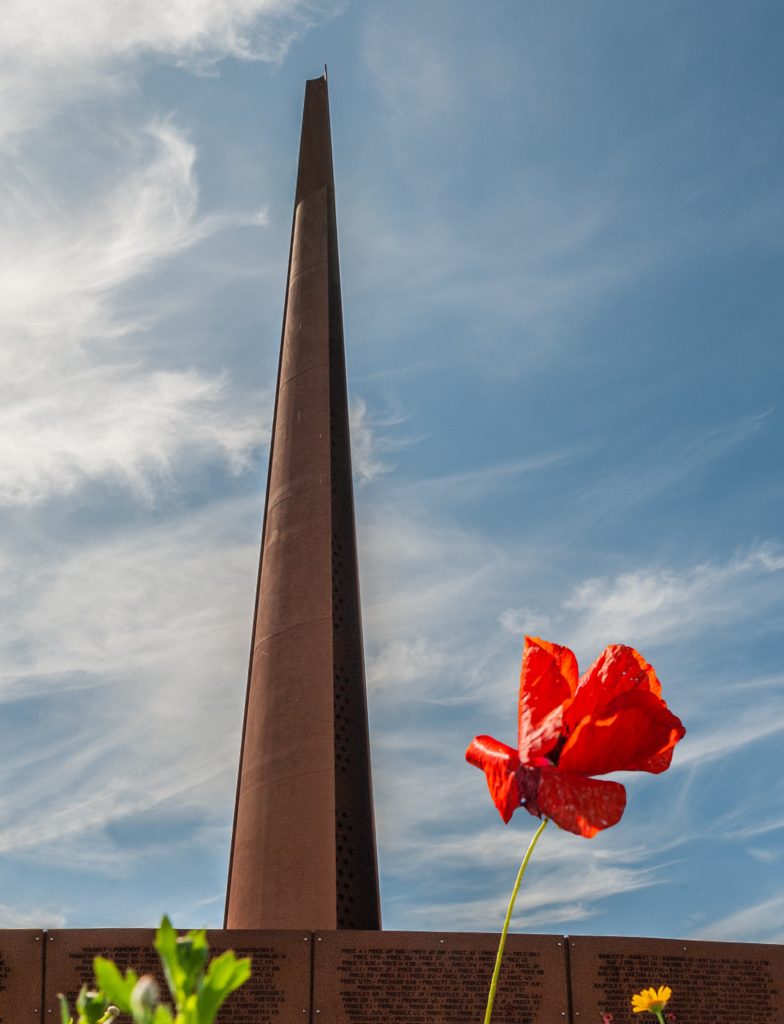 The crew of 57 Squadron Lancaster JB 529. DX-P lost on 2nd December 1943
                                   ………………………………………
SGT. IVOR FRANCIS GROVES. 1576028 (Wireless Operator)
This young man was one of four sons born to Florence and Harry Groves, a lovely family who lived in Greet, near Birmingham. All four boys joined the forces, two in the Army and two the Royal Air Force.
When Ivor left school in 1937 he went to work at Cadbury Bros. in Bourneville and was also a member of the ATC and Home Guard.
 One particularly bad night during a blitz on Birmingham, Ivor, a very brave and caring young lad, helped to dig our two men, buried under a fallen building. He was first on the scene , closely followed by his father and other residents, but after saving one of them the German 'planes turned their guns on the streets. Ivor could hear the second man , a much loved favourite with the local youngsters, calling for help but  was unable  to rescue him in time. Shortly after this, Ivor enlisted in the R.A.F. and after several months of training at No.4 Signals School and then at a Gunnery School, met up with his future crew members.  They were posted to 57 Squadron, then still stationed at Scampton, in July 1943 but he tragically  lost his life at only twenty years of age. It was his 22nd operation, destination Berlin, 2nd of December 1943. 
P/O  DOUGLAS PARK. 162548 (Navigator)
Douglas was born in Beverley, Yorkshire in 1923, the fourth of six children born to Sarah and Joseph Deakin Park . After leaving High School he took up an apprenticeship  with a large engineering works until January 1942 when, aged 18, he joined the Royal Air Force. He underwent his navigator's training at Paignton, Devon, and later met up with his future crew members in March 1943. After several more months of training together they were posted to 57 Squadron, stationed at Scampton, on the 7th of July.
This much loved young man was only 20 years old when he lost his life on the 2nd of  December 1943  on a mission to Berlin, their 22nd operation. Very sadly,  Douglas was due to marry his young fiancée Mary, just a few days later. 
P/O ERNEST HAROLD PATRICK  162550 (Bomb Aimer)
Ernest was 25 years old, born in Stamford Hill, London and was the eldest of two sons born to Mabel and Juan Patrick. On leaving Technical college he began working for his father in the engineering trade, later, in a munitions factory in Gloucester, before volunteering for the Royal Air Force. After initial training, he was shipped out to South Africa for a bomb aimer/navigator course. On returning to England and further training, Ernest joined up with the crew before they were sent to 57 squadron in July 1943.
On the 2nd of December 1943, on an operation to Berlin, Ernest sadly lost his life along with the rest of the crew. It was their 22nd operation.
His young brother Alan, who was ten years his junior, was devastated at the loss of his big brother of whom he was so proud, and until the day he died he kept, as a memorial, a ten shilling note that Ernest had given him on his fifteenth birthday. 
FLT.SGT HAROLD ALEXANDER MOAD  R134973  RCAF (Rear Gunner)
Harold was from a large farming family in Clanwilliam, Manitoba. His parents, John and Ethel had nine children and both Harold and a younger brother Calvin, were posted to England after training, to fly with the R.A.F.
Harold had originally enlisted as a Tradesman in 1941 and trained under the British Commonwealth Air Training Plan. He later re-mustered as an air gunner, graduating in December 1942 at MacDonald, Manitoba. Arriving in England in January 1943, Harold met up and trained with other members of a crew who were later posted to 57 Sqn at Scampton on July 7th.
It was on the crew's 22nd operation that Harold so sadly lost his life. It was the 2nd of December 1943 to Berlin and Harold was only 23 years old.
One of the many small lakes in the north of Manitoba has been named "Moad Lake" in his memory.
His brother Calvin, who flew from R.A.F. Skellingthorpe was shot down in the October of 1943  and made a  prisoner-of-war. He eventually returned home after several years in captivity. Within two years of his homecoming he had married but had also lost his life in a traffic accident. 
P/O ROY ARTHUR LEWIS  161699. (Mid-Upper Gunner)
Roy was the only son of Walter and Elsie Lewis, born in 1922 in Eastleigh, Hampshire. The family moved north in 1937 when his father went to work for the Manchester Ship Canal. Roy finished his schooling at Chorlton Grammar School where he enjoyed playing rugby and then on leaving school he became an apprentice as a garage mechanic also at the Ship Canal.
Roy met his future wife Moya at a Scouts' church parade and they later married at that same church on the 31st July, 1943. He had enlisted in the Royal Air Force in early 1942 and after basic training in the UK was sent out to Bulawayo, Rhodesia for his gunnery training. He returned home in April 1943 and in the June, was at the Heavy Conversion Unit in Winthorpe where he joined up with the other crew members. On the 7th of July, they were all posted to 57 Sqn. which was then stationed at Scampton, Lincolnshire, later being transferred to East Kirkby. Tragically on the 2nd of December that year, the crew all lost their lives on their 22nd operation which was to Berlin . Roy and Moya had only been married for four short months. 
P/O ERNEST HENRY TANSLEY  149542 (Pilot)
Ernest was the middle son of Albert Edward and Mary Ann Eliza Tansley of West Ham, Essex, born on 22nd January 1914. His elder brother, Albert was in the Merchant Navy and the younger, Fred was a captain in the Royal Artillery, 1st Airborne Division. On leaving college, Ernie started working for a Shipping Agent in London, later joining the Dock Industry at King George  V docks. He was transferred to Gourock, Scotland when war broke out and it was whilst there that he enlisted in the Royal Air Force in March 1941.
He was sent out to America in the November to train as a pilot under the Arnold Scheme, leaving behind his young wife Irene, a son Peter aged five and  an eighteen month old daughter Anne.
 He didn't return to England until October 1942, by which time his wife and children  had returned  back south to Essex to be near their families. They managed a very short re-union in Bournemouth at No,3 Personnel Reception Centre before Ernie was sent off for a further period of training which eventually enabled him to fly the Lancaster Bomber. He and his crew were posted on the 7th of July 1943 to 57 Sqn at Scampton and later to East Kirkby. It was from here, on the 2nd December 1943 on his 22nd operation to Berlin, that Ernie and all his trusty crew so tragically lost their lives when shot down by a JU 88 over the small town of Trebbin.
Three months later his second son Bob was born who was never to see his daddy.
The above crew stayed together from beginning to end but on the night of the crash there were two new young faces who had only joined them that day. 
SGT LEONARD BROWN  1615648 (Flight Engineer)
This young man born in 1923, was only aged 20, one of two sons born to William Charles and Ellen Brown who lived in Bermondsey, London. His younger brother Victor William was born in 1924.
Len didn't have a very easy time in training because his first pilot, on a 'second dickie' trip, lost his life on the Peenemunde raid so he and the rest of the crew had to then retrain with a new pilot.
After being posted to 57 Squadron, now flying from East Kirkby, this new crew found themselves pilotless once more. Len carried out a couple of missions  before joining the above experienced crew on the 2nd December 1943. It couldn't have been easy for this young man flying with new faces for the first time  and regrettably , the crew didn't make it back home. On this operation, which was to Berlin, they were attacked and shot down south of the target by enemy aircraft with sadly no survivors. 
P/O JACK PROCTER DALTON.  161782  (second 'dickie' Pilot)
Jack was born in 1921 in Burnley, Lancashire, the son of Arthur Rushton and Mabel Dalton. He also had a younger sister, Jean. On leaving  the local grammar school Jack went to work for his father, a well known shirt manufacturer and owner of two Men's Outfitters.  He also ran a mail-order business where Jack worked until 1941 when he enlisted in the Royal Air Force.
On completion of his pilot training he was posted to Upper Heyford  before eventually ending up at the Heavy Conversion Unit prior to arriving at 57 Squadron at East Kirkby on the 29th of November 1943.
Jack was flying as a 'second pilot' with this crew to get experience before being allowed to fly his own aircraft. Sadly, he was never to do this as on the 2nd of December on this, his first operation, the aircraft was attacked by enemy aircraft and shot down south of the target, Berlin. Tragically, none of the crew survived.
All eight of these young men are buried side by side in the Berlin War Cemetery and also each remembered by a stone in the Ribbon Of Remembrance in the IBCC gardens. Their home on the hill.
If you have memories of loved ones or friends who were in Bomber Command then please pass them on to 'The Home On The Hill', before it is too late.
Find out more about RAF Bomber Command and the people who supported them on our online Digital Archive
There are new blogs uploaded regularly and a wide range of topics already discussed on our blog page.