Following on from the success of last year, where 500 local school children from 11 schools joined us for our Children's service, we are delighted to invite primary schools in the county to bring years 5 and/or 6 to join us for this free event.
We ask each class to work on a wreath which can be laid at the Memorial Spire, as part of the service.
There is also a poetry competition – the best 3 poems, on the theme of Remembrance, will be read out by the authors as part of the service and the winner will also have their poem included in the full Service of Remembrance on Sunday 10th November.  The prize will also include a family day pass to the centre.
The judging panel will include the project Trustees, the Chairman of Lincolnshire Branch of Royal British Legion and the Learning Manager for Aviation Heritage Lincolnshire.
Some funding for transport to the Centre is available for this event.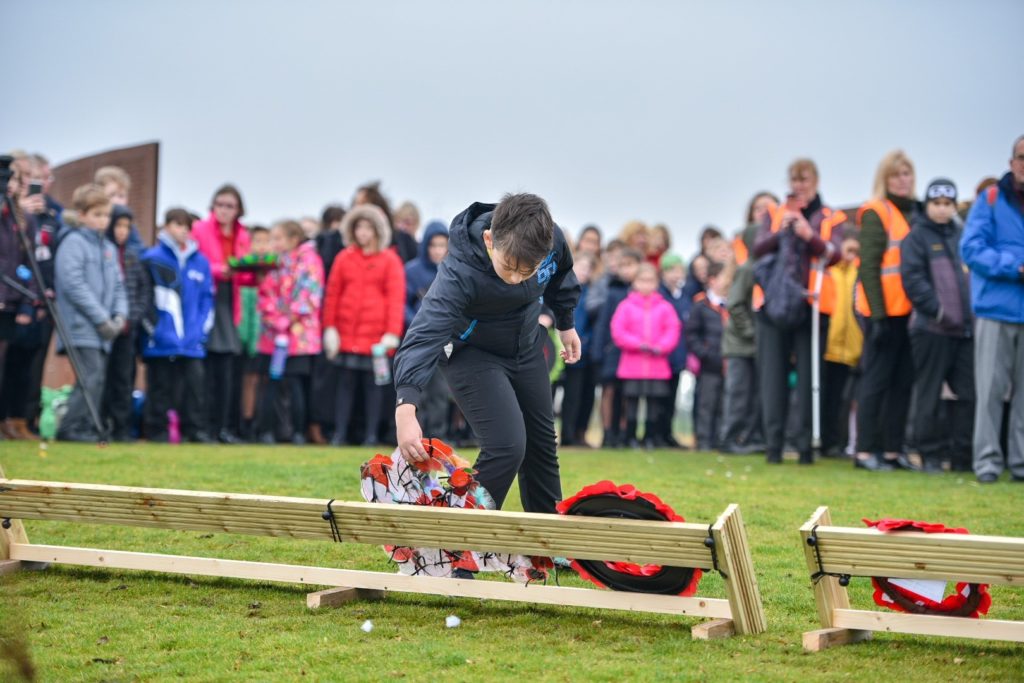 To find out more or book your school's place please contact out Learning Officer, Ellie Bell on mailto:ellie@internationalbcc.co.uk